Attract quality guests
When you list your property on Vrbo, you can attract whole families or groups that care about who they're with as much as where they go. They get quality time, you get quality guests.
Maximize your vacation rental bookings
Longer stays
Vrbo travelers stay longer*
Earlier bookings
Vrbo travelers book earlier*
Higher spend
Vrbo travelers spend more*
Expand your vacation rental business with flexible tools
Make informed decisions with comprehensive tools and insights to maximize revenue. Our solutions are built to meet your specific needs and support your revenue growth strategy.
From the ability to offer discounts for new listings or monthly rentals, to special badging and placement in search results for properties that deliver the best guest experience, our tools offer a variety of ways for your property to get noticed.
Make data-backed decisions
MarketMaker® delivers detailed, real-time market data to help you make informed rate decisions, improve performance, and build revenue – from peak season to off-season and everything in between.
Seamlessly manage communication
Keep in touch with your guests from booking to checkout with our guest relation tools. Convert traveler inquiries and booking requests to reservations through our dashboard or your connectivity software – on your desktop or on the go.
Manage your business your way
Whether you want to improve efficiency or scale your operations, our technology can help.
Oversee your business with our owner dashboard
This one-stop shop gives you an easy way to manage your business. Easily accessible on your desktop or the mobile app, use it to accept bookings, communicate with guests, and act on opportunities to drive more bookings.
Already a partner?
Scale your business with connectivity software
Save time, improve accuracy, and grow bookings with a vacation rental connectivity software provider. From channel managers to property management systems and other tools, over 100 global vacation rental software companies integrate our lodging APIs to offer powerful capabilities to help you perform your best.
Explore our vacation rental software, Escapia
For more than 20 years, Escapia has offered professional property managers an easy-to-use, innovative vacation rental solution that helps them reach and exceed their goals. Escapia is trusted by more than 900 leading property management companies globally.
Host with peace of mind
Feel secure and confident about opening your door to Vrbo guests.
"I got my first booking within 24 hours [of listing my property], and then they just kept coming. And the bookings are for longer stays, too, which is better for my business."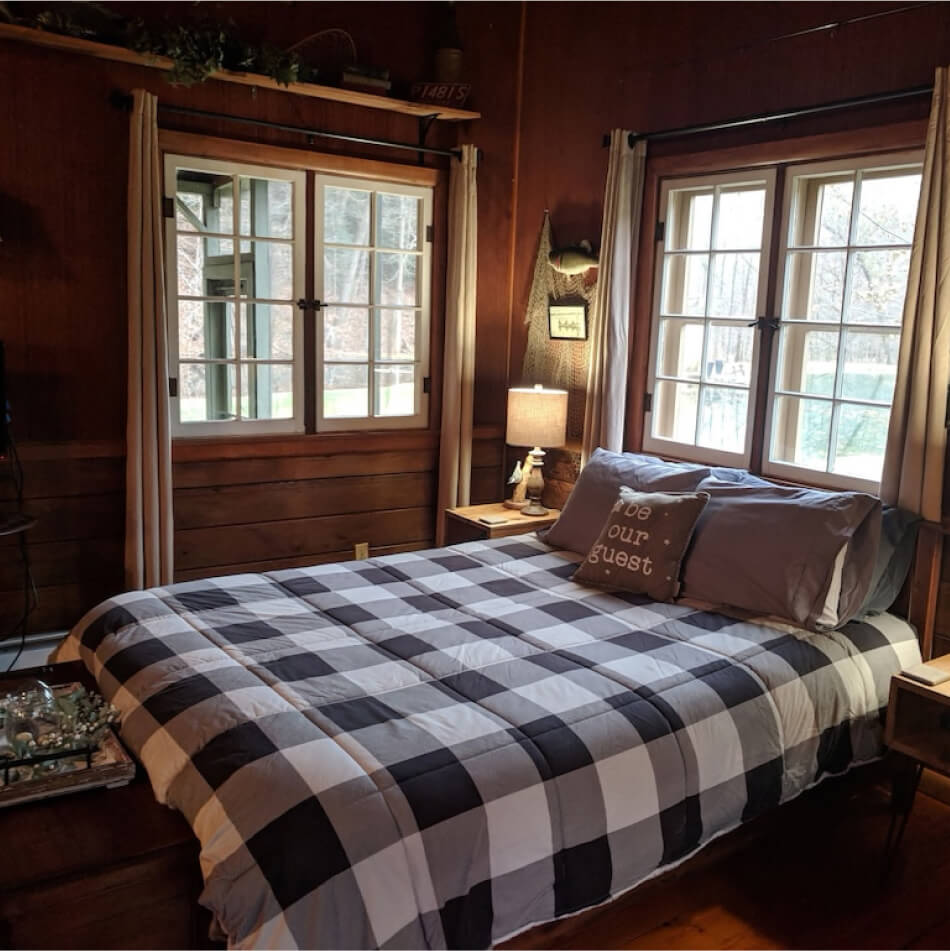 Set travelers up for a great stay
Provide seamless shopping, planning, booking, and communication to keep guests coming back.
Experience more demand with One Key™ — our travel rewards program
This comprehensive travel rewards program is the first of its kind for vacation rentals. One Key unifies Expedia, Hotels.com, and Vrbo into one simple and easy-to-use program. It allows travelers to earn and use rewards with all three brands and across different eligible trip elements like hotels, vacation rentals, flights, car rentals, and more. Added flexibility for travelers means increased demand for you.
One Key can help you attract incremental demand from travelers who spend more and book more often, compared to non-members.***
The program is building loyalty with hundreds of millions of members around the world, which means more demand for your vacation rental property.
In addition to the incremental demand, One Key was built to benefit your business:
Positively impact your bottom line with Expedia Group-funded OneKeyCash™, our new rewards currency. Members can earn OneKeyCash any way they travel — and they could use it on eligible trips with you.*
Reach the guests you want to attract. Our program assesses member eligibility annually (as opposed to qualifying for life), so you know you're always targeting our most frequent travelers.
*OneKeyCash is not redeemable for cash and can only be used on Expedia, Hotels.com, and Vrbo. OneKeyCash redemption is only available to properties using USD currency and those not integrated with property management software.
OneKeyCash™ is not redeemable for cash and can only be used on Expedia, Hotels.com and Vrbo. Excludes taxes and fees. Booking must be completed in USD on Vrbo.
Frequently asked questions
Sign up
 
To list your property with Vrbo, visit vrbo.com/list and follow the instructions — signing up is free, fast, and easy.
You will need the following information to sign up:
 
Property address
Number of bedrooms/bathrooms
Contact details for ongoing correspondence
Set up your listing
 
Now it's time to describe your property. We'll prompt you for the details travelers want and the amenities you offer. The information you enter will save automatically, so it's easy to come back if you don't have all the answers.
Here's what you'll need:
 
Property type
Listing headline and description
Accommodates (number of people)
Details about rooms, layout, bed size, etc.
A list of available amenities — from Wi-Fi to swimming pool
Rates by season and length of stay
Pictures of rooms, common spaces, and amenities
A list of fees, deposits, and policies
The dates you're available to welcome guests

That's it! Soon, your property will be live and available to millions of travelers researching trips in our marketplace. When you receive a booking, you'll be able to message the guest, providing and requesting information to help you anticipate needs and streamline check-in.
There is no up-front cost associated with listing your property on Vrbo. When you receive bookings, you will pay a fee per booking.
Booking fees consist of a 3% payment processing fee and a 5% commission fee.
Our easy-to-use owner dashboard will be the primary location for managing your reservations, updating rates, and keeping your listing up to date.
If you are a professional property manager with multiple vacation rentals, you may want to use a connectivity provider to manage your day-to-day operations and listings on Vrbo. Professional property managers using software can log in to the owner dashboard to get access to advanced tools like MarketMaker and Boost, but they use third-party connectivity software to collect and process payments, manage inventory, and respond to guests.
Vacation rental connectivity providers offer seamless solutions to manage your business operations efficiently at scale – so you can save time, improve accuracy, and grow bookings.
You don't need to work with a connectivity software provider to list your property and get bookings on Vrbo. However, if you have more than five properties, using a connectivity software provider will help you manage your properties more easily and effectively.
See the list of the connectivity providers integrated with Vrbo and learn more about our Connectivity Provider program here.
If you are a professional property manager using software and you want to connect with Vrbo, please contact us via our onboarding form.
We answer common questions and provide deeper instructions for using our technology on the Vrbo Help page. You can contact our support teams directly through this page as well.
*Compared to other competitors, Expedia Group internal data, 2022
**Expedia Group internal data, March 2023
***Expedia Group, global bookings on Expedia.com and Hotels.com, 2022