A wealth of solutions and support to help airlines succeed
Grow your business by creating your own travel experience
Our White Label Template makes it easy for you to launch and manage a complete travel experience configured for your brand and business needs. It's a one-stop-shop solution that provides a multi-product, end-to-end shopping, booking, and servicing experience.
Our White Label Template is at your service
 Offer guests stand-alone trip components or packages that bundle flights with elements like properties and car rentals.
Extend your loyalty program to your White Label Template site to deepen customer engagement.
Reduce traveler friction by enabling the AI-powered virtual agent to help guests with trip management.
Drive growth with digital marketing strategies like SEO, SEM, email services, and our catalog of ready-to-use campaigns.
Reach a whole new world of travelers
When you list with Expedia Group, you get the combined reach of our well-loved traveler brands and our vast B2B partner network. Thousands of businesses around the globe rely on our technology — offline travel agencies, financial institutions, and the biggest corporate travel agencies in the world. And scale like that means more booking opportunities and a more diverse range of travelers for your airline.
50M
tickets booked last year across our 200+ traveler brand sites in more than 75 markets*
~60K
businesses in our global B2B network extend your reach to hundreds of millions of travelers.**
Attract high-value guests
Scaling your reach is only part of the equation — you also want travelers who fill your domestic and international flights, fly mid-week, and spend more on travel packages.
168M+
members in our travel rewards programs, who spend more per ticket and book more often than non-members***
2X
Travelers that book packages book 2X earlier and cancel less than other travelers.*
10%
more mid-week travel comes from guests who book through our B2B network, and they're also twice as likely to book higher fare classes.*
Investing in you and your guests
You can offer a discount on your standalone inventory through the opaque path for distressed inventory on global distribution systems (U.S. points of sale only). Travelers get great rates, and carrier and flight times are revealed after purchase.
This proprietary technology is built with superior search algorithms that help you scale your business while reducing the impact to your host system — saving you money in the process. Even better, your guests will be able to find the right flights in less time.
Partner Performance report: Understand your own production and ATP trends, market share, and forward-looking booking data, as well as those of your competitors on the same operating routes — all in one report.
Custom Analytics report: Get customized insights into the performance of your packages, regional routes, and ancillary sales. And the post-campaign analysis will help you identify opportunities and make informed business decisions.
Our One KeyTM rewards program unifies Expedia, Hotels.com, and Vrbo, empowering travelers to earn and use rewards across different brands and eligible trip elements. One Key means more flexibility for travelers — and more demand for you.
Targeted pre-flight emails offer guests valuable information like local restrictions for destinations, how to use airline credits, and how airlines are investing in health and hygiene.
Real-time notifications such as gate changes and flight delays create a seamless experience for your guests.
Leverage a suite of tools and solutions to help you maximize revenue and optimize the traveler experience.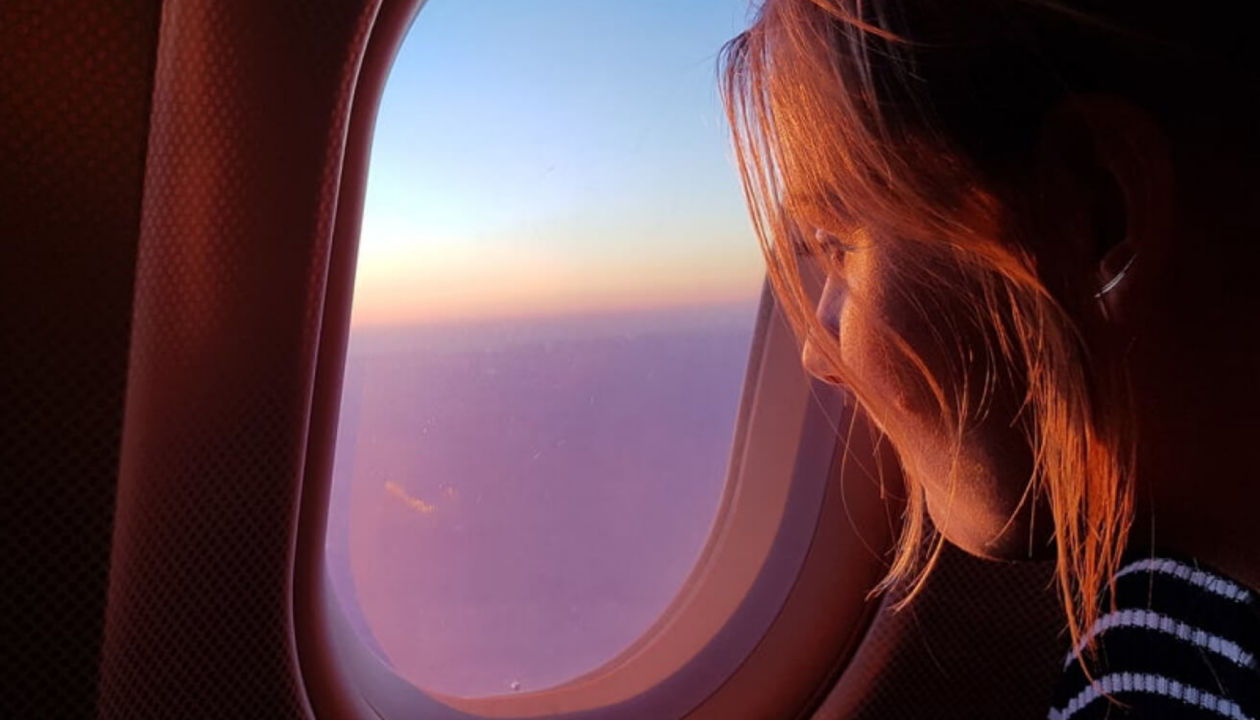 Boost revenue through advertising strategies
Drive business results based on your goals and budget with our Media Solutions offerings.
A word from our partners
Discover what other airlines get out of their partnership with Expedia Group.
Frequently asked questions
Inventory distribution
Media Solutions
White Label Template
To list your inventory with Expedia Group, click here to complete the form. A member of our sales team will be in touch with next steps.
Thankfully, no you don't need to sign up for all Expedia Group brands separately. When you partner with us, your flights will appear on some of the world's leading online travel brands, including Expedia, as well as on our B2B network.
When you contact us to learn more about listing with Expedia Group, our sales team will discuss compensation with you.
You'll have a dedicated account manager for any commercial topic and a dedicated operations team for everything else. You'll also be able to access a self-service tool to check your past and future bookings, market share, and industry trends even at a route level.
We work with our airline partners in a variety of ways and have flexible solutions to match different business needs. Our sales team or your account manager will assist with these details.
Yes, travelers can select their preferred seat and pay for checked bags at the time of booking or before flying. We're also expanding these offerings to include purchasing meals, Wi-Fi, and priority boarding. For more details, get in touch with your account manager.
Yes, we have offices all around the globe.
You're able to select from 32 points-of-sale with a predefined default for languages and currency. Some additional languages are supported on select points of sale (e.g., U.S. default language is en_US, es_MX and zh_CN are also optional). We do not currently support multi-locale or multi-currency on a base URL.
White Label Template offers a fully responsive, device-agnostic user interface that delivers a consistent traveler experience across breakpoints. A native app experience is not currently available.
*Expedia Group internal data, 2022
**Expedia Group internal data, 2023
***Expedia Group loyalty data, January 2022-December 2022